About Us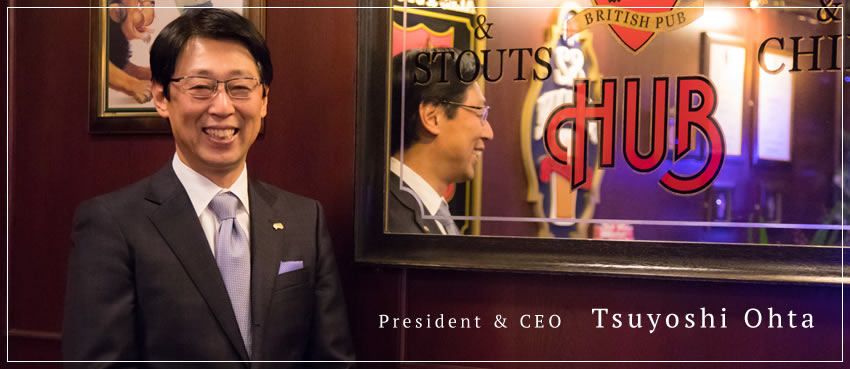 Bring further prosperity to Japanese lifestyle and society by spreading a new style of drinking culture that differs from the Japanese izakaya. — Based on this ideal of the late Isao Nakauchi (founder of The Daiei, Inc. and Hub, Inc.), Hub Co., Ltd. was established in 1980 in the Sannomiya, Kobe. Since then, our company has worked to spread British pub culture and to operate a "exciting culture creation business"
Pubs in England have a history that goes back for hundreds. By forming a community that differs from the home and companies, pubs are a deeply-rooted cultural element of people's lives.
Since our founding, within the splendid atmosphere of an authentic British pub, Hub has provided products at reasonable prices that are equivalent to the price of a weekly magazine. This makes it possible for customers to drop in and enjoy our pubs on a daily basis. Our pubs are filled with smiles and help recharge our customers with energy to take on the new challenges of tomorrow. We are working to spread this positive environment throughout Japan.
Moving forward, Hub will continue our challenge of bringing further prosperity to Japanese lifestyle and society. To reach this goal, we will build steadily upon the small pleasures of customers at our pubs, thereby creating an authentic atmosphere that forms a community essential to regional society.